Wedding &

Events Specialists in Cyprus
Weddings In Paphos is a full service wedding and event planning company based in Paphos, Cyprus. We plan and create chic and stylish weddings for clients looking for an unforgettable experience and meticulous, customized experience.
For your special day the choice is yours, be it luxury occasions to full day weddings or destination beach ceremonies, we will plan the dream wedding you have always wanted.
Have a style in mind? Vintage, classic, traditional, beach, hotel or flower valley weddings are all catered for.
For everything else from hen/stag parties, blessings, symbolic ceremonies, Anglican weddings, birthdays, luxury yacht cruises, anniversaries, team building, conferences and incentive schemes, we've got that covered too.
Weddings in Paphos, will ensure that your wedding specialist will, on the day be right by your side and that your day will be filled with happiness and that every detail will be checked through for you and completed to perfection.
Let's Start Planning your Dream Wedding
Based on your ideas, we will meticulously plan every event detail from concept design to venue selection and coordination.
With over 30 years of experience in planning weddings, we deliver first-class service and round the clock availability to all our clients. We are 'Yes' people and will do everything we can to make you happy.
We work with a local and international network of the best vendors and partners to meet your budget. Our clients include brides from from around the world, from diverse cultures and all walks of life.
We are passionate about creating 'WOW' events for all our clients and want your planning experience to be fun, exciting and stress free. We will work tirelessly to create a beautiful and thoughtful experience that you and your guests will talk about for years to come.
5 Star Team.
Big moments.
A lifetime of happiness.
All our girls are the magic makers at Weddings In Paphos. They believe there is something to celebrate in every moment, so just imagine how much they love their jobs! Together they manage the wedding planning department at Weddings In Paphos and plan every aspect of your wedding to exact specification!
Sharron Barsby-Masoura
Weddings Manager
Sharron from Leicester in the UK is the Founder of Exclusive Yacht Weddings and always wants to give the customer something different. Extremely organised in her work, she spends most of her time thinking of new ways to interest our new Brides and Grooms. With being a qualified Accountant, this also comes in handy when sorting out the costs.
Sharron has great attention to details and will not except anything less than perfect!
Sharron spends her time creating new ideas along with her team, designing perfect decorations for your dream day.
2017 brought Exclusive Yacht Weddings to your TV in the form of Sun, Sea and Brides to Be, Channel 4 (tvcatchup.com)! aired in February 2019 , there you will see the offices and how is our set up, Sharron at work especially with her demand of everything to be absolutely perfect!
This is what brought Weddings in Paphos due to the demand and detail by Exclusive Yacht Weddings on Sun Sea and Brides to be Weddings in Paphos was born for all of our lovely couples wanting a land wedding. This is where Penny joined the team with her skill and expertise in land weddings.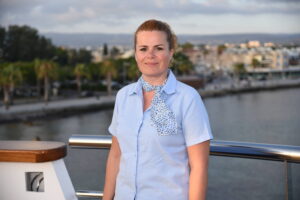 Emma Sinfield
Assistant Manager
Hi I'm Emma, originally from Hertfordshire then moved to Cyprus 24 years ago. I have 2 children – Dimitris and Noni, who are both at University in the UK.
I studied photography in the UK and became a wedding photographer when I first moved to Cyprus, so weddings and an eye for detail have come hand in hand for quite some time! I've worked for Weddings In Paphos for over 5 years and started off doing Wedding Prep gradually moving up the ladder to become Assistant Manager as of January 2019. I have worked for Exclusive Yacht Weddings for over 7 years and can't wait to be part of the Weddings in Paphos team.
I love helping couples with their advanced planning and it gives me great pleasure in making your dream day become a reality.
Penny Morris
Wedding Specialist
Hi, I'm Penny,
I joined this fabulous team in November 2019 and cannot wait to meet all our couples and have designed and developed our sister company Weddings in Paphos, which will enable us to cover other venues other than yachts, so pleased to be part of this dynamic team as one of the Wedding Specialist. I'm originally from Southampton, which is of course "yachting" land of the UK and this is where I studied for my degree in Event Management back in 2008.
I have been assisting happy couples marry overseas since moving to Cyprus, working for a large tour operator in 2016-2019, 2009 – 2015 I was employed as an Events organiser, organising large events/festivals and weddings in the UK.
The life in Cyprus is simply great, surrounded by Sun, Sea and Sand, I simply can't wait for 2020 to meet our couples arriving in Cyprus, see you all in Cyprus x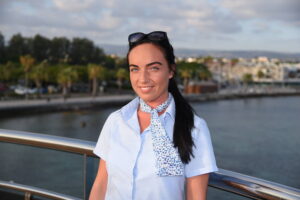 Leah McInerney-Johnson
Wedding Specialist
Hi my name is Leah, I am part of the weddings team, I joined in February  2019 as a Wedding Specialist, after my wedding at Lemba Vrisi and reception on board Sea Star yacht in August 2018, and seeing the amazing work Sharron and the team do here, I decided I would love to be part of her team and assist and be part of making other bride and grooms dream day as special as EYW did for me!
Me and my husband Matt had visited Cyprus many times since we were both very young and had lots of amazing memories here.
I am so excited to be a part of futures couples' wedding day! November 2019 led me to take my wedding planning qualification which I am pleased to say I am now a fully qualified one too!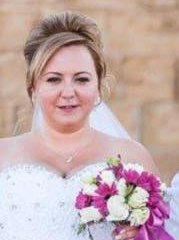 Samantha Harrison
Wedding Specialist (UK Based)
Samantha has first hand experience getting married aboard a yacht as she got married on the Sea Star! She has also been wedding specialist on many land wedding so is more than capable of advising on and type of wedding in Paphos.
She covers Manchester and surrounding areas. You will always meet Samantha at those wedding shows in the North!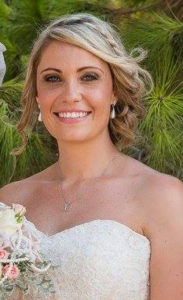 Sarah Murphy
Wedding Specialist (UK Based)
Sarah is from Birmingham in the UK, Sarah got married with our company September 2015 on board the Sea Star yacht with over 80 guests, that certainly was a wedding to remember.
Sarah had already booked another venue in the UK and paid a deposit, but she decided that EYW was the way to go…..
After her wedding she was so excited and still to this day has never stopped talking about it,  now Sarah is one of our specialists in the Midlands and since marrying has a beautiful baby boy.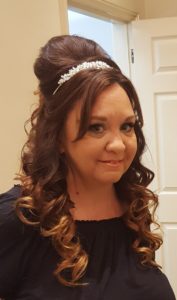 Maria Hayes
Wedding Specialist (UK Based)
I got married on the Ocean Flyer in June 2016 and was blown away with the service that Exclusive Yacht Weddings provided.  Being from an events background, I knew the amount of organisation that goes into planning and Sharron and the team were exceptional.  I was delighted to be asked to join EYW at a Wedding Fair in the South West and have covered the area ever since.
I am based in Bristol and love being able to pass on my hints and tips to future couples, sharing with them my experience of what was for us a perfect, intimate Cypriot dream wedding.  I look forward to helping future EYW couples plan their special day.
Recent Awards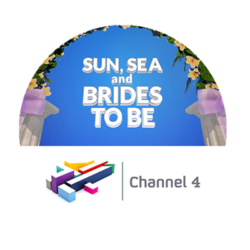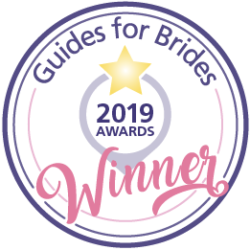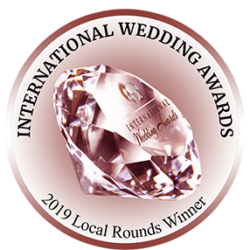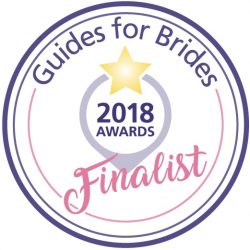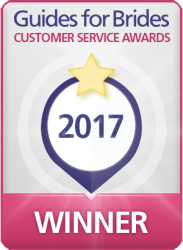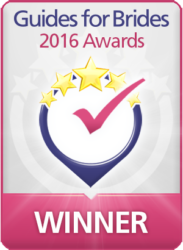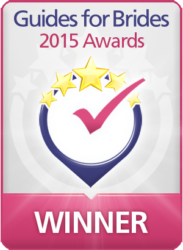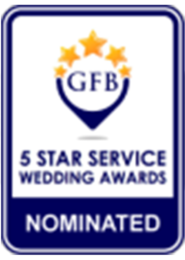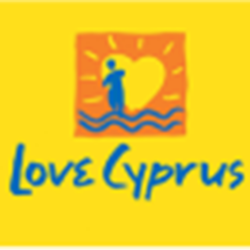 We look forward to getting to know you and what's most important to you.